My Blog
Posts for: September, 2020
By Cinamon & Hubley, D.M.D.
September 20, 2020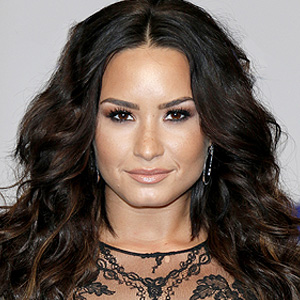 Singer and actor Demi Lovato has a new claim to fame: formidable martial artist. When she is not in the recording studio, on stage or in front of the camera, Lovato can often be found keeping in shape at Jay Glazer's Hollywood (California) gym. Glazer, who is best known as a sports journalist, also runs conditioning programs for professional athletes and celebrities based on mixed martial arts. On March 6, Glazer got more than he bargained for when 5'3" Lovato stepped into the ring and knocked out his front tooth.
Glazer reportedly used super glue to put his tooth back together. Not a good idea! While it may not be convenient to drop everything and get to the dental office, it takes an expert to safely treat a damaged tooth. If you glue a broken tooth, you risk having to undergo major work to correct your temporary fix—it's no easy task to "unglue" a tooth, and the chemicals in the glue may damage living tooth tissue as well as the surrounding gum and bone.
Would you know what to do in a dental emergency? Here are some guidelines:
If you chip a tooth, save the missing piece if possible. We may be able to reattach it.
If your tooth is cracked, rinse your mouth with warm water, but don't wiggle the tooth around or bite down on it. If it's bleeding, hold clean gauze to the area and call our office.
If your tooth is knocked loose or is pushed deeper into the socket, don't force the tooth back into position on your own. Immediate attention is very important.
If your tooth is knocked out, there's a chance it can be reattached. Pick up the tooth while being careful not to touch the root. Then rinse it off and have either someone place into its socket, or place it against the inside of your cheek or in a glass of milk. Please call the office immediately or go to a hospital.
What's the best thing to do in an emergency? Call us right away, and DON'T super glue your tooth! You can prevent worse problems by letting a professional handle any dental issues. And if you've been living with a chipped, broken or missing tooth, call us to schedule an appointment for a consultation—there are several perfectly safe ways to restore your smile. Meanwhile, if you practice martial arts to keep in shape, think twice before getting into the ring with Demi Lovato!
To learn more, read the Dear Doctor articles "Trauma & Nerve Damage to Teeth" and "Saving New Permanent Teeth After Injury."
By Cinamon & Hubley, D.M.D.
September 10, 2020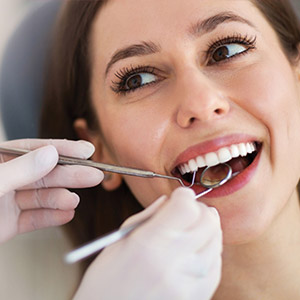 There have been vast improvements over the years in various methods to restore diseased, damaged or missing teeth. A lot of this is due to better restorative materials that are stronger and more life-like.
But given the mouth's hostile environment and the forces generated from chewing, even the most durable restorations could fail. You can, however, improve their durability through proper care and good protective practices.
Here are 3 ways to preserve your dental work and keep it functioning for years or even decades to come.
Daily oral hygiene. Although the bacteria in dental plaque doesn't affect non-living dental materials, it can infect and weaken living tissues around fillings, crowns or implants. Because these tissues often support restorations, an infection could cripple your dental work's survivability. You can prevent this by practicing daily brushing and flossing, and getting regular dental cleanings, to remove plaque and decrease your risk of dental disease.
Dietary choices. You can further prevent dental disease by restricting your consumption of sugar and eating foods rich in calcium and other nutrients. But there's one other thing to keep in mind about what you eat: Some foods can stain veneers and other restorations, as well as natural tooth enamel. If staining occurs at different rates, your dental work could stand out from your natural teeth and look out of place. You can help avoid this by limiting items in your diet known to stain (like wine or coffee) and practicing good oral hygiene.
Poor habits. Many of us have nervous habits like nail-biting or ice-chewing, or an unconscious habit of grinding teeth. Habits like these can damage restorations like composite bonding or veneers. To prevent the chances of this happening, take steps to stop habits and practices that involve biting down on hard objects (including foods like fruits with hard skins). You should also talk to your dentist about solutions to reduce teeth grinding, especially if it's occurring while you sleep.
Above all, keep up your dental visits to regularly monitor the condition of your dental work and obtain repairs or enhancements as needed. By taking care of these valuable restorations, you can help them continue to function and serve your needs for a long time to come.
If you would like more information on maintaining your dental restorations, please contact us or schedule an appointment for a consultation. You can also learn more about this topic by reading the Dear Doctor magazine article "Extending the Life of Your Dental Work."