My Blog
Posts for tag: periodontal disease
By Cinamon & Hubley, D.M.D.
April 10, 2019
You know that Great-uncle Joe lost most of his teeth due to gum disease. Could you fall prey to the same problem? Here at The Cinamon
& Hubley Dental Practice in Framingham, your team of five dentists makes it their mission to make sure it doesn't! Read on to learn more about gum disease, and when it's time to visit our office for treatment.
The details on gum disease
Gum disease affects 70 percent of Americans ages 65 and over, according to the Centers for Disease Control (CDC). Statistics also show that the condition harms the oral and systemic health of almost 50 percent of people over 30.
While most people recognize bleeding gums as a major sign of gum diseases, its not the only symptom. Other signs include:
Gum tenderness and inflammation
Changes in dental bite
Loose teeth
Halitosis (i.e. bad breath)
Discomfort when biting and chewing
Bone and gum erosion
A "long-tooth appearance" (exposed roots)
Dental sensitivity to hot, cold, or sugary foods
Spaces between the gums and roots (called gum pockets)
How can all of this happen? Well, the American Dental Association says that the main cause of gum disease is the accumulation of bacteria-filled plaque and tartar at and below the gum line. As these biofilms become more established, the support for teeth deteriorates.
Treating periodontal disease
As far as preventative measures, it is recommended that you always brush twice a day and floss at least once daily. Furthermore, you should maintain a tooth-friendly diet and attend regular examinations and cleanings at our Framingham office.
If your gum problems have advanced, however, you may need a deep cleaning and root planing to remove the build-up of plaque and tartar from below the gum line. This treatment includes antibiotic therapy and helps gums reattach to root surfaces. Severe cases of periodontitis may require gum grafting procedures to cover exposed roots.
Whatever the condition of your gums, you can count on a treatment plan to be individualized to your specific needs!
Find out more
If it's time for your preventive oral examination at The Cinamon & Hubley Dental Practice, don't delay! Please call our Framingham office today for your appointment: (508) 872-1422.
By Cinamon & Hubley, D.M.D.
August 31, 2017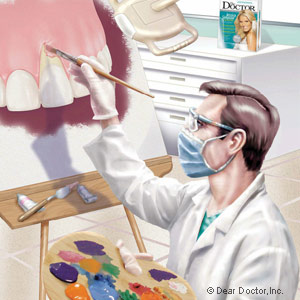 There's only one way to effectively halt the progressive damage of periodontal (gum) disease — completely remove the bacterial plaque and hardened deposits (calculus) from above and below the gum line that are causing the infection. Although we can accomplish this in most cases with hand instruments called scalers, ultra-sonic equipment or both, some cases may require periodontal surgery to access and clean deeper "pockets" of infection.
As this damaging disease progresses, the supporting bone dissolves and the gum tissues will begin to detach from a tooth, leaving an open space known as a "periodontal pocket." Besides plaque and calculus pus may also form as a result of the infection. All of this material must be removed from the pocket before healing and, hopefully, tissue reattachment can begin.
Shallow pockets near the gum line are usually accessed and cleaned with hand instruments. But deeper pockets (5 millimeters or greater in depth) may require a surgical procedure to completely clean the area also allowing for regenerative procedures to be done to regain attachment. This will reduce the depth of the periodontal pockets that will make them more accessible for future cleanings and maintenance. Flap surgery is a common type of such a procedure: a small opening (similar to the flap of a letter envelope) is surgically created in the gum tissue to expose the area of infection around the tooth root and bone.
There are also other types of periodontal surgery for repairing and stimulating regeneration of damaged gum tissues. Using grafts or other enhancements, these plastic surgical techniques are especially useful where gum tissues have receded above the natural gum line, leaving more of the underlying tooth below the enamel exposed to disease. These procedures have become more effective in recent years with the development of specialized technologies called "barrier membranes" and biologic growth factors. These materials have allowed bone grafts to be more successful as this technology is engineered for targeted tissue growth and repair, and then dissolve at an appropriate point in the regeneration process.
Periodontal surgery isn't appropriate for every situation. Still, these procedures do play an important role for many patients to put a halt to the damage caused by gum disease.
If you would like more information on surgical procedures for gum disease, please contact us or schedule an appointment for a consultation. You can also learn more about this topic by reading the Dear Doctor magazine article "Periodontal Surgery: Where Art Meets Science."
By Cinamon & Hubley, D.M.D.
November 29, 2015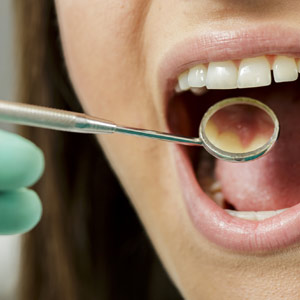 After a dental examination revealed you had periodontal (gum) disease, you began undergoing treatment. Now after several cleaning sessions, the infection has subsided and your gums have returned to a healthy shade of pink.
But your gum care isn't over — depending on the infection's severity you may need to visit us more often than the normal six months between regular checkups.
Gum disease arises from dental plaque, a thin film of bacteria and food remnants built up on tooth surfaces due to poor oral hygiene. The bacteria cause an infection in the gums, which initiates a response from the body's immune system that triggers inflammation.
Without proper treatment, periodontitis can come back in which the infection spreads deeper below the gum line. Pockets of infection can reoccur as gum tissues weaken and lose their attachment to teeth. This continuing damage can ultimately lead to both tooth and bone loss.
To stop the disease it's necessary to remove all the infection-causing plaque and calculus (hardened plaque deposits) from tooth surfaces, including around the roots. This is performed manually and could require surgery once again to access areas below the gum line.
To guard against this it's necessary for you to undergo regular periodontal maintenance (PM). Besides cleaning, PM gives us an opportunity to check for signs of returning gum disease and, if found, plan for another round of treatment.
Although not written in stone, the interval between PM appointments that seems the most effective for preventing recurrence is every three months. In cases of advanced, aggressive gum disease, appointments may need to occur at even shorter intervals, for example every two months.
PM for susceptible patients with decreased resistance to disease require extra time and effort for the hygienist, along with a renewed daily hygiene habit of effective brushing and flossing by you to keep the disease at bay. But preventing another occurrence of gum disease and its consequences is well worth this extra attention for the health of your teeth and gums.
If you would like more information on dental care after gum disease treatment, please contact us or schedule an appointment for a consultation.